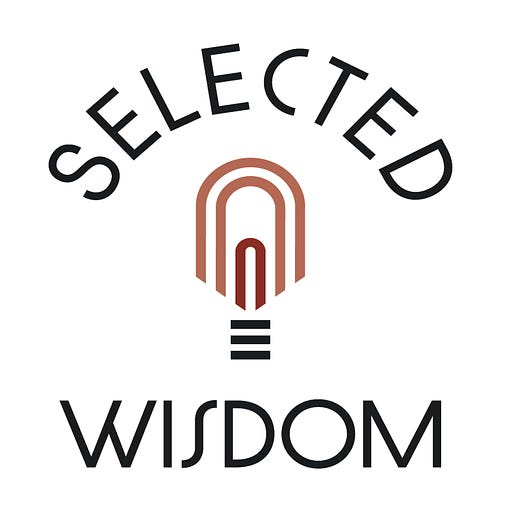 May 12, 2022 • 27M
Episode 2: Deborah Amos - Selected Wisdom Podcast
NPR's award-winning Middle East correspondent shares stories from the field
Selected Wisdom is the audio version of Clint Watts' blog, which seeks to do what his original blog sought out to do in its launch in 2010 – provide selected bits of wisdom and insights from those with unique experiences and specific insights into different issues and life in general. Selected Wisdom illuminates that no one person has all the answers, but every person has the answers to some questions and can offer lessons learned from a lifetime of experiences. Guests from all different backgrounds will join host Clint Watts for conversations sharing bits of their selected wisdom for listeners.
Streaming now on:
Several years ago, I sat down for dinner during a conference at Princeton University.  To my left I heard a familiar voice, but I could not place where I'd heard it before. During pre-dinner introductions, I learned that the familiar voice was that of NPR's Deborah Amos. I was at a dinner with the people that invented the Internet—and Deb was undoubtedly the most interesting person in the room, telling stories of her time reporting around the world on the biggest issues and the most dangerous battlefields.  
Throughout Deb's tenure as an international correspondent for NPR, she's reported on global conflict largely in the Middle East—from the Gulf War to the Syrian Civil War—and geopolitics across Eurasia and Northern Africa. Deb has been an enduring source for me on nearly every conflict around the world. With every conversation I have with her, I learn something new, something that I thought was true is false, and that conventional wisdom routinely turns out not to be correct.  I'm honored to have spoken to Deb and gotten her Selected Wisdom on her career in journalism.  
More about Deb:
Deb first joined NPR in 1977, where she worked first as a director and then a producer for Weekend All Things Considered until 1979. For the next six years, she worked on radio documentaries, which won her several significant honors. In 1982, Amos received the Prix Italia, the Ohio State Award, and a DuPont-Columbia Award for "Father Cares: The Last of Jonestown," and in 1984 she received a Robert F. Kennedy Journalism Award for "Refugees."
From 1985 until 1993, Amos spent most of her time at NPR reporting overseas, including as the London Bureau Chief and as an NPR foreign correspondent based in Amman, Jordan, where among other topics, she reported heavily on the Gulf War.
Amos has won several major journalism honors, including the Courage in Journalism Award from the International Women's Media Foundation, George Foster Peabody Award, Edward R. Murrow Lifetime Achievement Award, and an Emmy for her work on the ABC special ABC 2000: The Millennium. 
She is currently based in Berlin, focusing her reporting on the trials of Syrian intelligence officials accused of torture.
Deb joined Clint to discuss everything from reporting on female soldiers in Saudi Arabia to advice for aspiring journalists, offering selected wisdom from her long and illustrious reporting career.