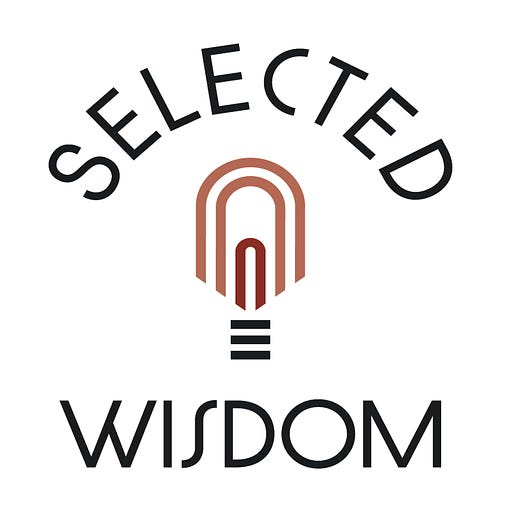 Jun 14, 2022 • 35M
Episode 6: Dr. Mark Moffett
Dr. Bugs discusses the similarities between humans and insects and which animals he finds the scariest
Selected Wisdom is the audio version of Clint Watts' blog, which seeks to do what his original blog sought out to do in its launch in 2010 – provide selected bits of wisdom and insights from those with unique experiences and specific insights into different issues and life in general. Selected Wisdom illuminates that no one person has all the answers, but every person has the answers to some questions and can offer lessons learned from a lifetime of experiences. Guests from all different backgrounds will join host Clint Watts for conversations sharing bits of their selected wisdom for listeners.
Streaming now on:
In the fall of 2021, I finally got to leave my house and speak to a live audience at the Pebble Beach Authors and Ideas Festival in Monterey, California. After over a year of the pandemic, everyone was a little rusty with in-person interactions, except for one presenter—Dr. Mark Moffett. 
Mark's presentation, his animated style, and fun demeanor captured the crowd that weekend in a way that no one else could. His description of the Southern California ant wars captivated the crowd, and put everyone, including me, who had been trapped in their houses for more than a year completely at ease.
Informally known as "Dr. Bugs" and "the Indiana Jones of entomology," Mark Moffett is biologist, writer, and globetrotter who has examined species' life and death from the forest floor to canopies. His research has brought him all over the world from Sri Lanka to Costa Rica to Easter Island. 
More about Dr. Moffett:
Dr. Mark Moffett is currently studying the stability of societies across animal species and humans up to the present day through a grant with the Templeton Foundation, research that stemmed from his fourth book The Human Swarm: How Our Societies Arise, Thrive, and Fall. 
He has received a Lowell Thomas Medal from the Explorers Club for his expeditionary work, international awards for photography, the Bowdoin Prize for writing from Harvard, and has appeared multiple times on The Colbert Report and Conan. He is one of only a handful of people to earn a doctorate under the sociobiologist and conservationist Edward O. Wilson.
"Dr. Bugs" joined Clint to discuss his global expeditions, winding career path, and how we aren't so different from ants after all.