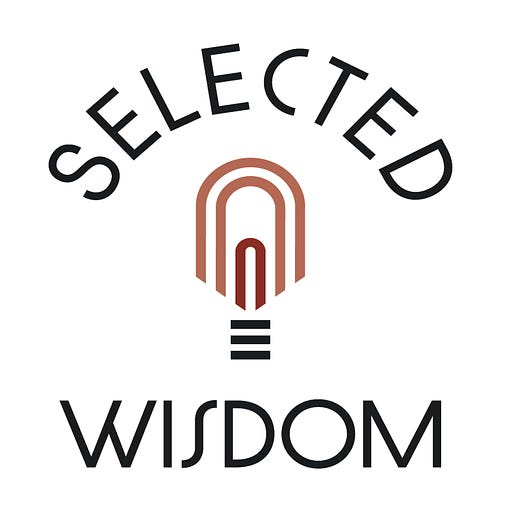 May 26, 2022 • 35M
Episode 4: Dr. Nahid Bhadelia - Selected Wisdom Podcast
Infectious disease doctor joins Clint to discuss working through pandemics and epidemics and her path to medicine
Selected Wisdom is the audio version of Clint Watts' blog, which seeks to do what his original blog sought out to do in its launch in 2010 – provide selected bits of wisdom and insights from those with unique experiences and specific insights into different issues and life in general. Selected Wisdom illuminates that no one person has all the answers, but every person has the answers to some questions and can offer lessons learned from a lifetime of experiences. Guests from all different backgrounds will join host Clint Watts for conversations sharing bits of their selected wisdom for listeners.
Streaming now on:
Throughout the pandemic over the past couple years, I had the opportunity to meet some of America's top doctors facing the challenges of the COVID-19 outbreak and helping with the global response at home and abroad.
Sometimes I'd see them virtually between television segments and we would commiserate about the "infodemic," the phenomenon of false information spreading widely online about COVID-19 and vaccines that plagued the world as we fought the virus.
Dr. Nahid Bhadelia is one of the of the amazing doctors explaining COVID-19 to Americans, serving on the frontlines of the pandemic, and helping counter the false information that has accompanied the virus's spread among populations.
More about Nahid:
Dr. Bhadelia is the founding director of the Center for Emerging Infectious Diseases Policy and Research at Boston University (CEID), an associate director of the National Emerging Infectious Diseases Laboratories (NEIDL), and an Associate Professor at the Boston University School of Medicine. 
She designed and served as the medical director of the Special Pathogens Unit (SPU), a medical unit designed to care for patients with highly communicable diseases, and was dispatched to West and East Africa during the 2013-2016 Ebola virus epidemic, where she worked directly with patients and community stakeholders to treat and manage the disease. 
Along with her medical work, Dr. Bhadelia holds a Masters in Law and Diplomacy from the Fletcher School at Tufts, where she specialized in health security with a focus on pandemic response. 
Dr. Bhadelia joined me to talk about COVID-19 from an infectious disease doctor's perspective, her journey to medicine, and working through the Ebola epidemic.